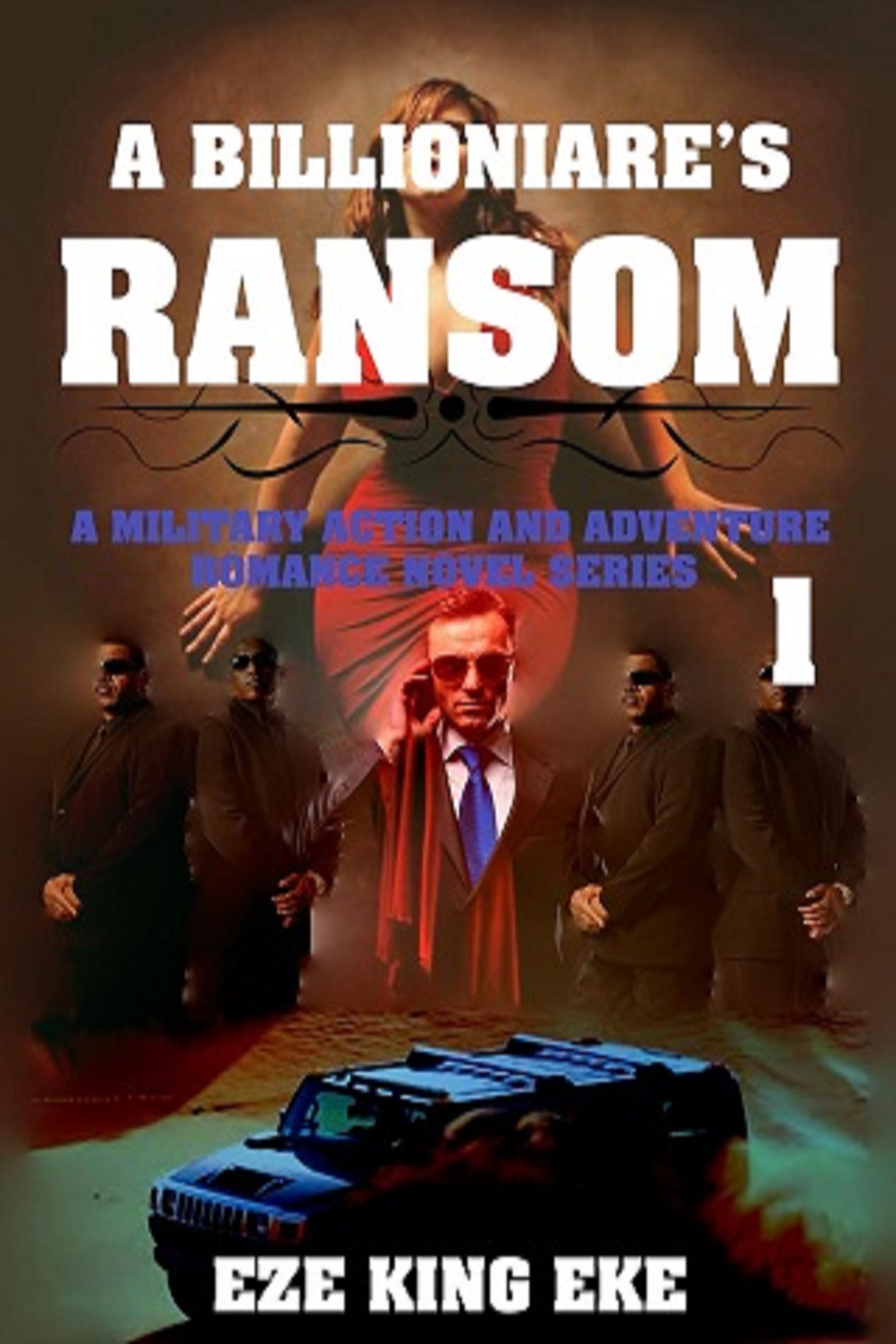 ---
---
---
Synopsis
---
"An illegal diamond merchant goes missing in war-torn Bornu State, northeastern Nigeria, a large poverty-stricken region on the edge of the mighty Sahara Desert being besieged by the dreaded Boko Haram Islamic terrorists. He leaves behind a vast legitimate fortune and the heir apparent is an impulsive young US-born beauty.
In the protection of her bodyguards, the heiress travels to the war-torn region in search of her beloved father but promptly gets kidnapped by the terrorists. A huge ransom is demanded and Goldfield Holdings International, the family's company, releases the money quickly to its CEO, an uncle to the heiress, who uses his top political connections to arrange for a team of soldiers to go into hostile territory and negotiate with the terrorists to bring the heiress home.
The team needs an experienced leader with specialized qualities and the best opinion, according to the Army's secret files, is American trained ex-Special Forces Commando, Lieutenant Alexander Okoye, a former Military Intelligence agent who had been kicked out of the force for unspecified reasons.
Nobody wanted his ass anymore, and so Alex was reduced to the boring civilian life of a third-level foreman at a rundown warehouse in the bustling city of Lagos when he was approached to take the job. The money was too good and he was broke, so he took it despite the great dangers he knew lay ahead.
Things go so wrong with the mission and so fast because too many parties are involved and all have hidden agendas. Too many powerful people wanted the heiress dead or as a captive for different reasons – her uncles, the terrorists, and even the Nigerian Military Intelligence that wanted every terrorist dead at all costs. No one counted on a battle-hardened ex-Special Forces Commando getting in their way or the formidable obstacle he could pose. Alex fell in love with the heiress and became a one-man army fighting day and night to protect her life.
After the ambush that leaves him as the only survivor of the military team, Alex lays waste to everything in his path as he reuses the heiress from the stronghold of the terrorists and escapes despite the massive manhunt that followed.
His mission was over, or so Alex thought, when, in a secure city far from the war zone, he finally hands the billionaire heiress back to her mother and an army of heavily armed bodyguards. But less than two weeks later, she narrowly escapes a determined attack on her secret mansion home that wipes out her entire security detail and Alex is hastily brought back in to protect her.
With limitless funds now, Alex puts together an elite team of ex-Special Forces commandos like himself from different countries, and then it is time for a proper showdown on all fronts.
The crisis raged on across half a continent and many lives are claimed. At the heart of it all is a briefcase with a billionaire's ransom in uncut natural diamonds hidden away in a secret location in the mighty Sahara Desert.
Eze King Eke, a bestselling author in his part of the world, is at his best when it comes to military novels or terrorist fiction – action and adventure romance, military romance series, military romance suspense, terrorism fiction, military adventure, military action adventure, military romance – this novel, A Billionaire's Ransom: A military action and adventure novel series, is evidence.
TAGS: military action romance, terrorist fiction, action adventure romance, military romance series, military romance novels, military action adventure, action adventure romance series, military romance suspense, terrorism fiction, military adventure, military romance, military action and adventure romance novels, military action, action adventure romance, terrorist fiction novels
."
---
---
Categories: Fiction » Adventure » War & military adventure » Romance » Action/adventure
---
---
Download Formats
---
---