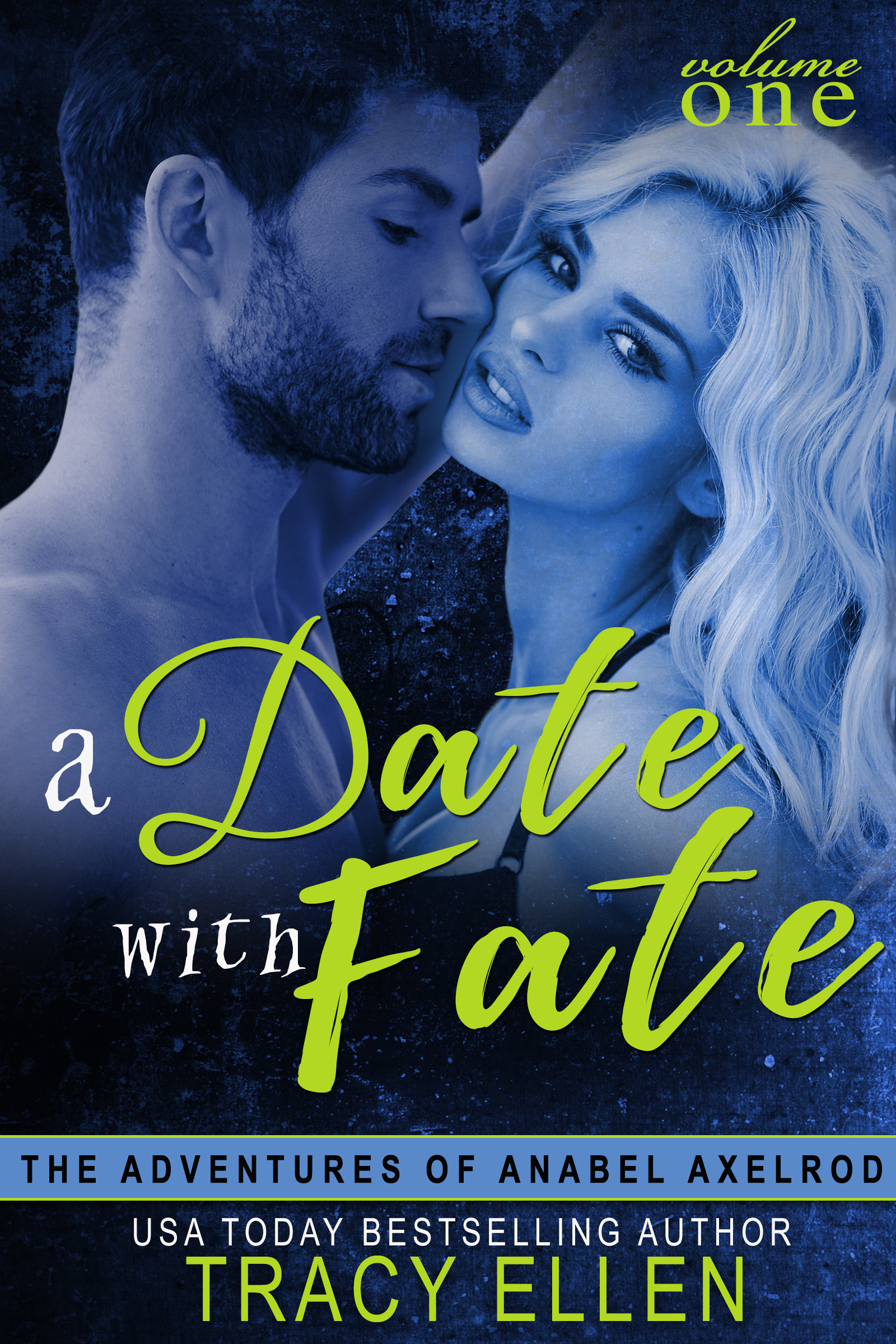 ---
---
---
Synopsis
---
---
A DATE WITH FATE HAS A NEW BOOK COVER!
A Date with Fate, Volume I in The Adventures of Anabel Axelrod, a dangerously exciting, sexy, and hilarious series!
Meet Anabel Axelrod, a smart and sassy bookstore owner in the small town of Northfield, Minnesota. Anabel is a control enthusiast with quirky opinions and decided convictions. She also has rules for everything in her life, especially for the men who want to date her. When Anabel is introduced to the darkly seductive Luke Drake, she is appallingly fascinated to be sexually attracted to the alpha male like no man before in her extensive dating career. Anabel is right to be wary because the mysterious Luke does not play by any rules. Mix together a witty, confident woman who is a magnet for trouble, a dangerously sexy man with his own secret agenda, fun lovin' friends and crazy relatives, and you get an exciting debut book that is part steamy romance, part suspenseful mystery, and altogether wildly fun!
Courted by Karma (Vol. II), In Love by Design (Vol. III), and Adieu to Destiny (IV) in The Adventures of Anabel Axelrod ongoing series are available wherever books are sold. Family & Fortune is coming your way in the spring 2015!
*This ongoing series is written for the entertainment of adults. Please do not read if cliffhangers, strong sexual situations, or explicit language offends you.
Like my books? Let's stay in touch. Come visit my website and sign up for my newsletter.
---
---
Categories:  Fiction » Romance » Contemporary » Suspense
---
---
Download Formats
---
---
---