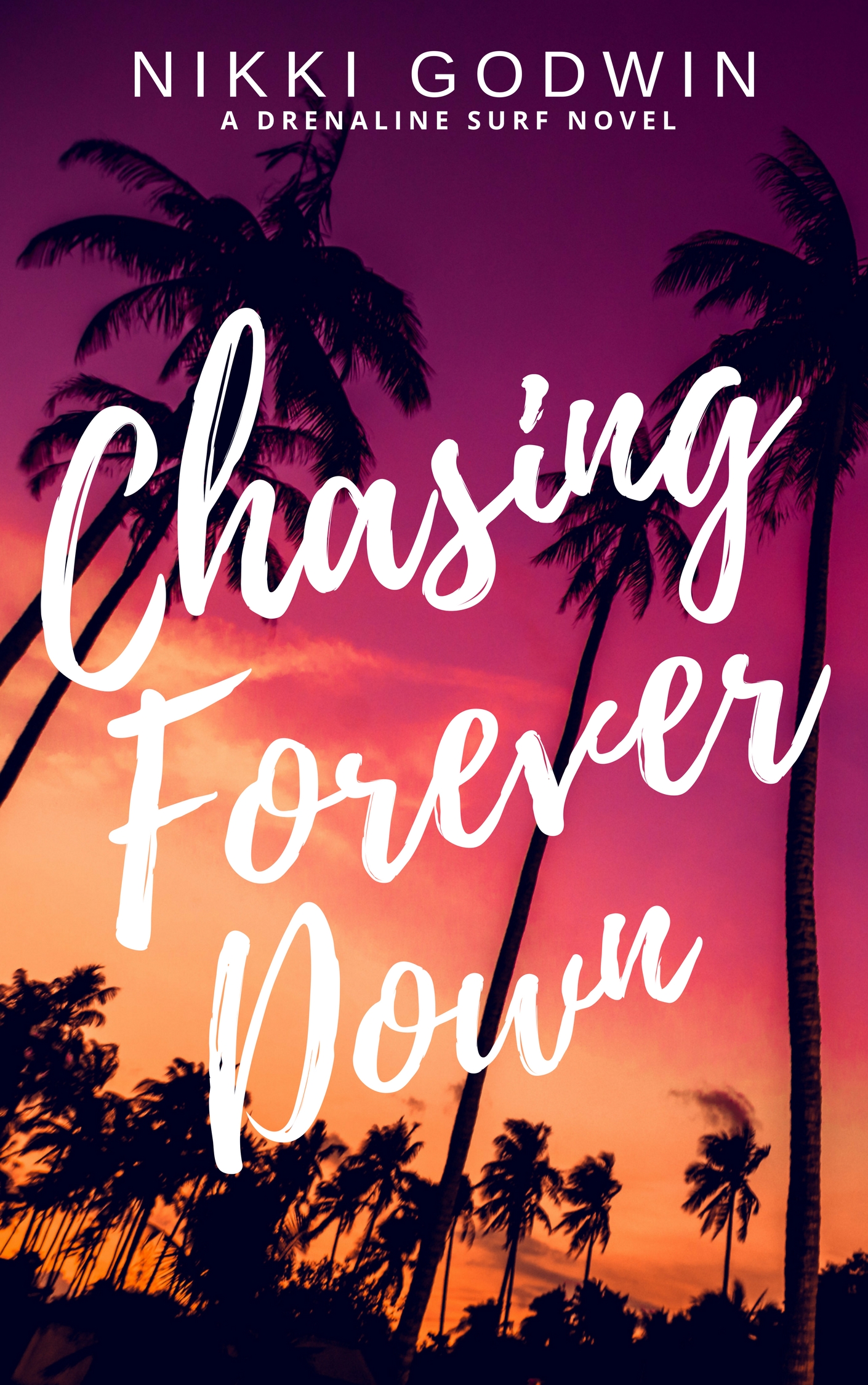 ---
---
---
Synopsis
---
After Haley meets a mysterious guy who is all about chasing after his dreams, she will do anything to find him again – even though local sources tell her he died three years ago. Follow Haley and her best friend Linzi on a scavenger-hunt-style road trip that lands them in the surf town of Crescent Cove, CA, where they discover sunshine, surfers, secrets, and maybe even fall in love.
When seventeen-year-old Haley Sullivan is dragged to a corporate party with her parents, she's searching for one thing – the nearest exit. Instead, she finds a mysterious stranger who plays by his own rules and chases his own dreams, and he's definitely cute enough to disappear with for the night. Convinced that he can help her escape the perfectly corporate future that's been planned for her, Haley agrees to meet him the next day. However, Mr. Mysterious is a no show.
Determined to track him down, Haley enlists her best friend Linzi to help, but according to the local newspapers, the guy she met has been dead for years. Knowing he's very much alive, Haley and Linzi follow clues on a scavenger-hunt-style road trip that ultimately lands them in the surf town of Crescent Cove, California, where her mystery guy is no mystery at all. He's living as Colby Taylor, the west coast's biggest professional surfer.
But talking to the surf star again is nearly impossible when he's guarded by a hierarchy of beach bums who are determined to send Haley back to the east coast. Haley is up for the challenge of submerging herself in their world, from wild summer nights and beach parties to ocean air and secret kisses in the dark, but when the lines blur between the ocean and the shore, she isn't so sure she's here for Colby anymore. Sure, being thrown off a jet ski sucks, but falling in love with one of these California boys might just be worse.
(This is book #1 of the Drenaline Surf series but can be read as a stand-alone novel.)​."
---
---
Categories:  Fiction » Young adult or teen » Chick Lit » Romance
---
---
Download Formats
---
---