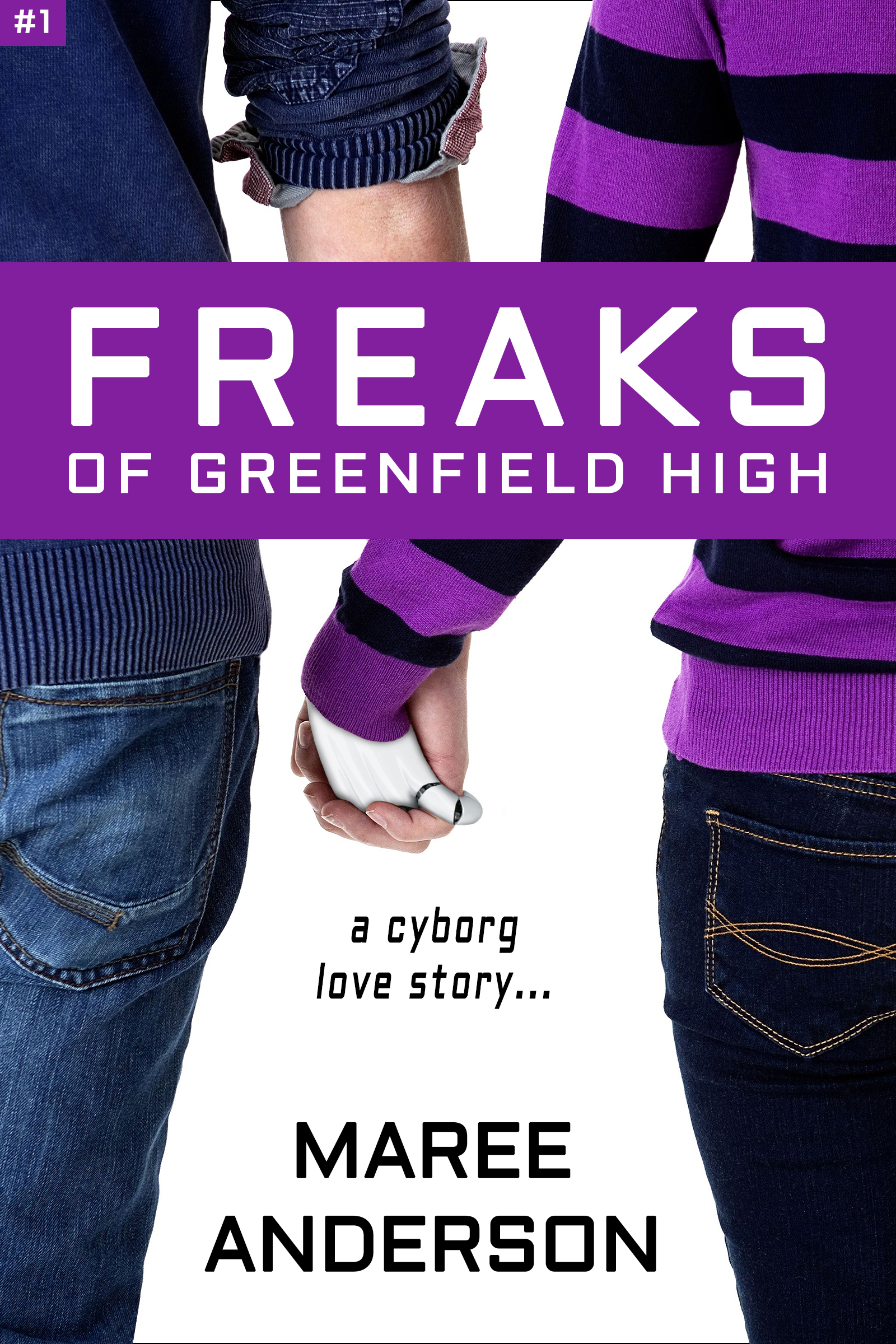 ---
---
Synopsis
---
Now's so not the time for a cyborg to get all emotional! Jay's a teenage cyborg on the run from a covert organization intent on using her as a weapon. But Jay's evolving, and experiencing human emotions for the very first time. And when she's forced to hide out at a small-town high school, the unthinkable happens: she falls in love. (Optioned for TV by Cream Drama, Inc.) 
When a teenage cyborg is forced to hide out at a small-town high school, the unthinkable happens: she falls in love.
**Optioned for TV by Cream Drama, Inc.
**Over 2 million reads on Wattpad
*Winner: Gulf Coast RWA Silken Sands Self-Published Star contest, YA category
*Winner: Maryland Romance Writers Reveal Your Inner Vixen contest, YA category
Jay's a cyborg who looks just like normal teenage girl. She's super-strong, super-smart, and she can even appear to age like a human. When a covert organization intent on using Jay as a weapon comes after her, she needs to find a place where she can blend in. Greenfield High seems perfect… except that the boys all think she's totally hot and keep hitting on her, and she has no clue how to handle the attention. Who knew high school could be so perilous?
To add to her confusion she's evolving – experiencing human emotions for the first time. And when she encounters ex-jock-turned-outcast Tyler, he sends her logical brain into a spin. She's just starting to get the hang of this girlfriend/boyfriend thing when her pursuers track her down. Now's sooo not the time for a cyborg to fall in love and get all emotional!
The Freaks series so far:
~Freaks of Greenfield High
~Freaks in the City
~Freaks Under Fire
~Freaks Series Bundle (Books 1, 2 and 3)
---
---
---
Categories:  Fiction » Young adult or teen » Science Fiction & fantasy » Romance » Paranormal
---
---
Download Formats
---
---