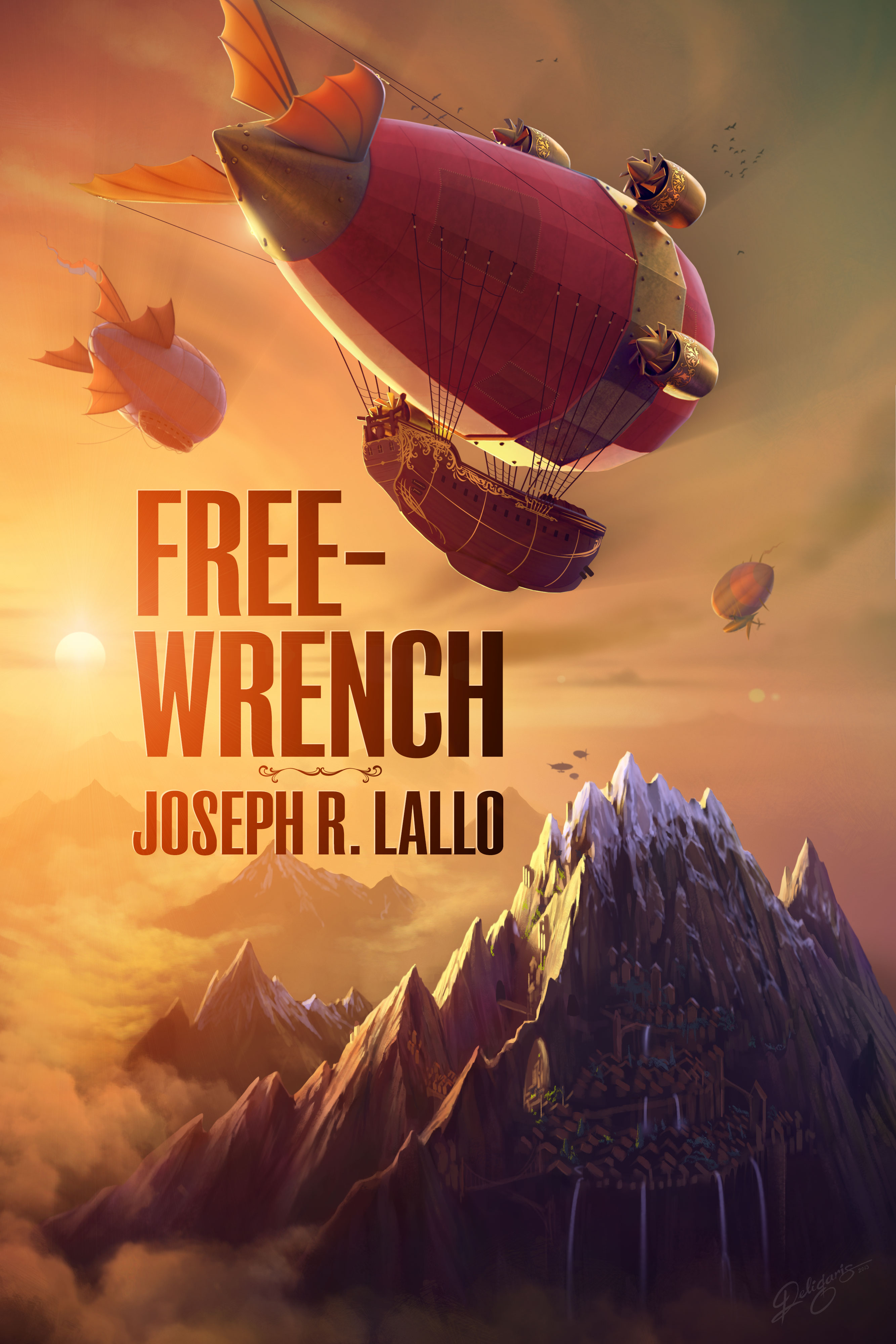 ---
---
---
Synopsis
---
Beyond the islands of Caldera the world is a vicious place. A terrible calamity has poisoned the land. Those too ruthless or stubborn to die have crafted steam-powered mechanical wonders and taken to the sky. Yet somewhere in that wretched land there is a cure for a dire disease. With the eccentric crew of an airship called The Wind Breaker, Nita Graus means to find that cure, whatever the price.
The islands of Caldera are a shining jewel in a rather bleak world. A terrible calamity in the past had blanketed much of the world with a toxic "fug." Those who survived were forced to take to the mountains and the skies in wondrous airships. Life has since been a struggle, with only the most ruthless and crafty able to survive. To spare themselves the same fate, the Calderans erected a battery of guns to fend off the airships of the mainland. They isolated themselves from the madness of the world, choosing instead to focus on the pursuits of art and creativity. Few believe the technologically advanced but socially barbarous outsiders have anything to offer. Amanita Graus, though, is hoping that they do.
Nita's mother has lost her livelihood and perhaps soon her life to a terrible disease. Already the black sheep of the family for embracing engineering rather than art, Nita resolves to leave the safety of her home and do whatever it takes to find a cure. For a price, the bizarre crew of an airship called The Wind Breaker are willing to grant her a meeting with their mysterious benefactors, and thus a chance to procure the one thing with a chance to save her mother.
Free-Wrench follows Nita's adventures in a steampunk world of airships and lunatics. Helping her in her journey are an eccentric crew of smugglers; the gruff Cap'n Mack, the simple but enthusiastic Lil and Coop, the arrogant marksman Gunner, the surly surgeon Butch, and the irritable mascot Wink. To survive and find what she seeks she'll need to earn their trust, follow their rules, and meet face to face with the people who pull the strings of their society.
---
---
Categories:  Fiction » Science fiction » Steampunk & retropunk
---
---
Download Formats
---
---