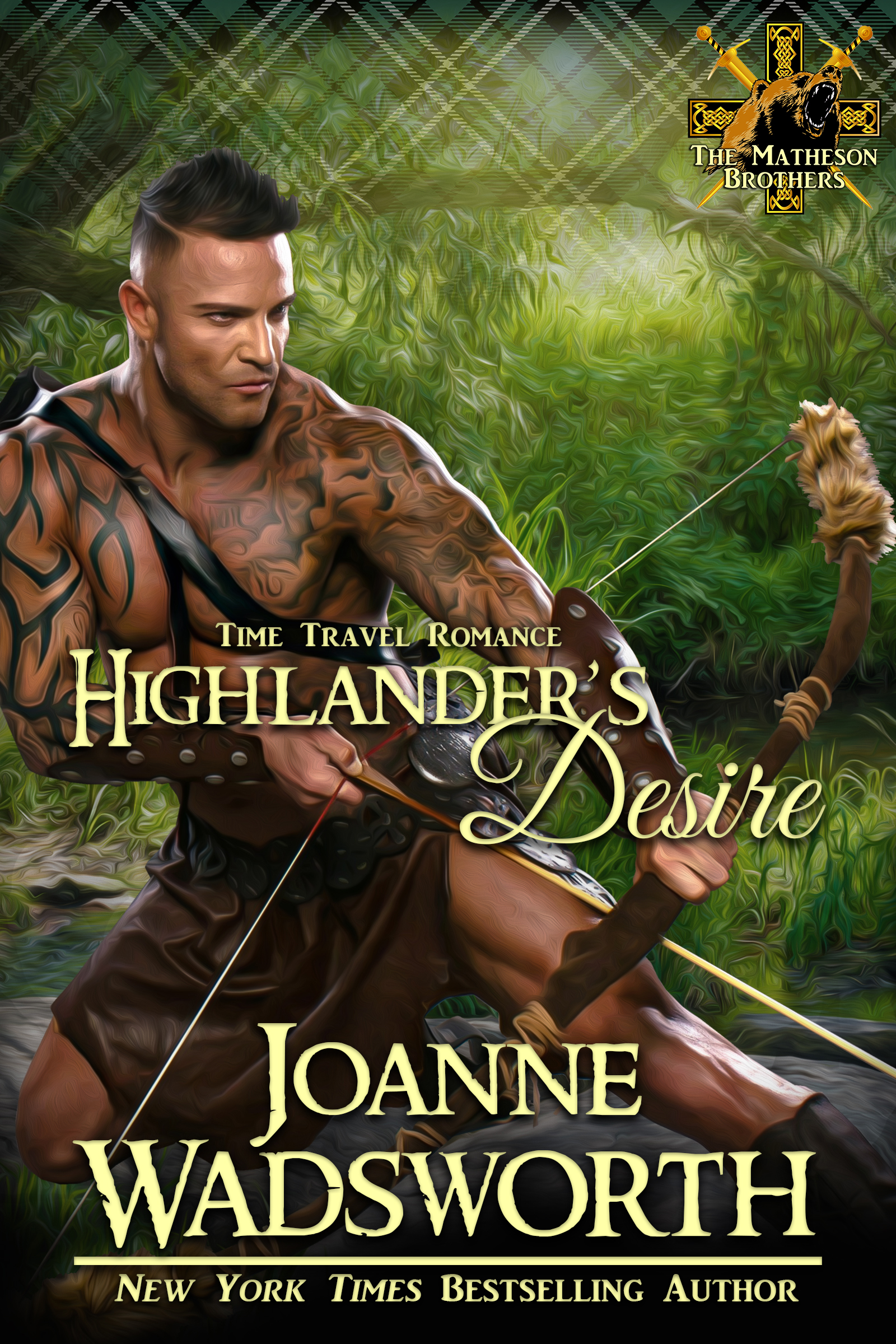 ---
---
Synopsis
---
New York Times Bestselling Author Joanne Wadsworth brings you another bestselling Highlander time travel series you shouldn't miss. Readers are loving it!
There can be only one…for both of them.
In the twelfth century, a man named Gilleoin was gifted with the ability to shift into a bear. His clan was called Matheson, and when he mated with a woman carrying faerie blood, they created a line shrouded in secrecy, yet still, far into the future, whispers would abound…
For five long years, Isla Matheson has run from the one man her fae ancestor prophesized would be hers, but now her time for running is done. Her shifter mate is closing in and when he captures her and takes her home to his clan, she can no longer deny either of them. She chooses to merge with him in all ways, and in doing so sets a twelfth century prophecy in motion, one that sends her hurtling back through time to when their clan first began.
Highland warrior shifter Iain Matheson has fallen under his mate's spell. She's the one woman he would die to protect, and when a portal opens and takes her from him, he dives in after her. He'll never allow her to escape him, not even when he becomes embroiled in one of the greatest feuds raging at that time.
Now they have a mission, to save their future line from extinction, to give hope to their people, both in the future and the past.
THE MATHESON BROTHERS SERIES
Highlander's Desire, #1
Highlander's Passion, #2
Highlander's Seduction, #3
Highlander's Kiss, #4
Highlander's Heart, #5
Highlander's Sword, #6
Highlander's Bride, #7
Highlander's Caress, #8
Highlander's Touch, #9
Highlander's Shifter, #10
Highlander's Claim, #11
Highlander's Courage, #12
Highlander's Craving, #13
---
---
---
Categories: Fiction » Romance » Historical » Time travel
---
---
Download Formats
---
---