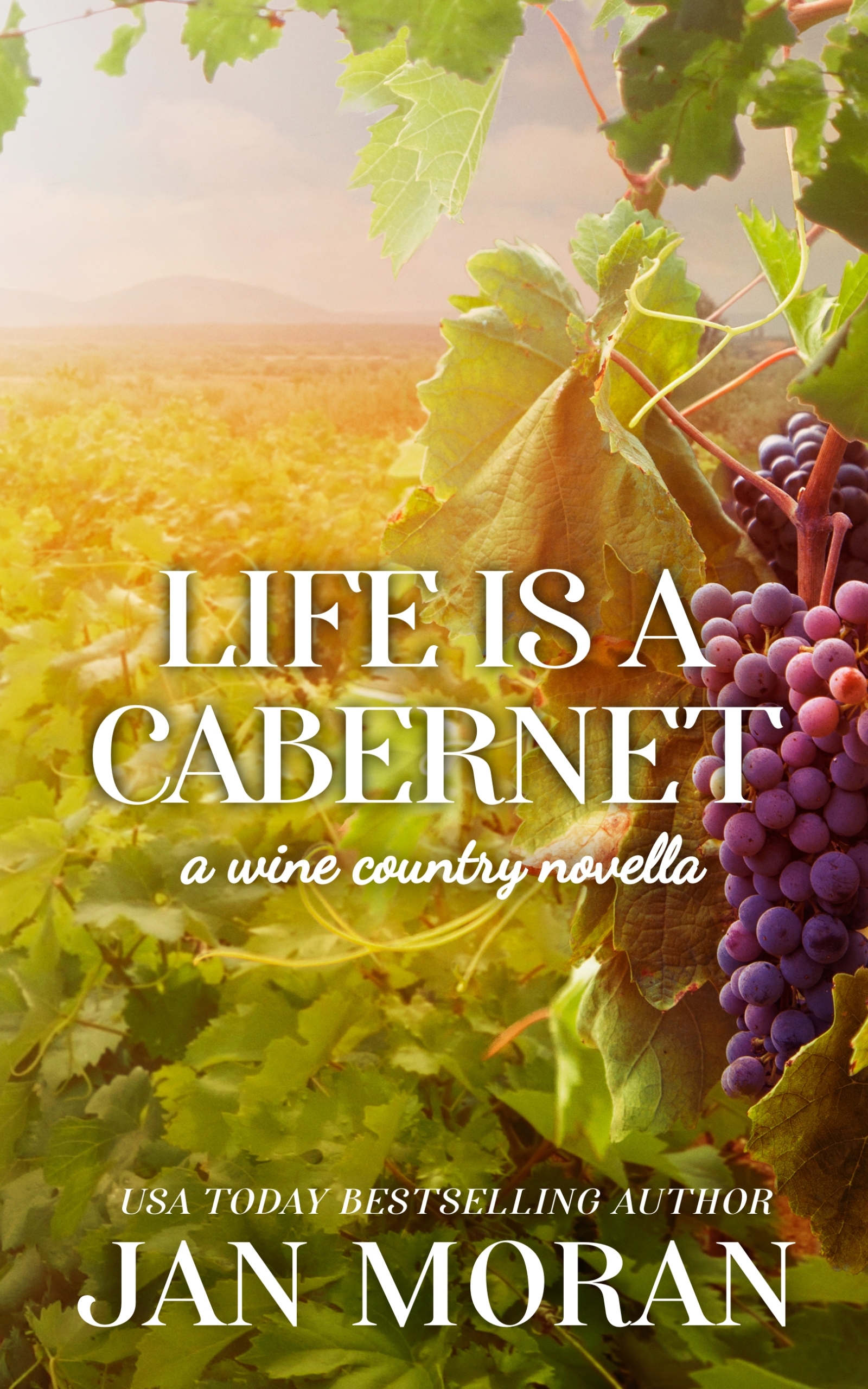 ---
---
---
Synopsis
---
---
From Jan Moran, the author of The Winemakers and The Chocolatier, comes a riveting novella that's as rich and irresistible as a fine cabernet wine.
Napa Valley, 1956: Years ago, after Juliana Cardona's fiancé was killed in an army ambush, she didn't know if she could ever find the strength to risk love again. Now Juliana, who has a passion for winemaking, is determined to build her own business as a wine publicist and create an independent life.
But when Juliana holds a press event in San Francisco, she meets a mysterious winemaker, Henri Laurent, who is everything she never thought she'd find again. However, Juliana is shocked to discover that Henri is hiding a long-buried secret that threatens to devastate their budding relationship.
In order to find happiness and the life she'd once thought was gone forever, she must find the strength to uncover tragedies and face the troubled past with the man she loves—but only if her heart can risk the chance of love once more.
If you've read The Winemakers, revisit Napa in Life is a Cabernet.
"Absolutely adored THE WINEMAKERS. Beautifully layered and utterly compelling. Intriguing from start to finish. A story not to be missed." – Jane Porter, USA Today and NYT Bestselling author of It's You and The Good Woman
"Readers will devour this page-turner as the mystery and passions spin out. VERDICT: A solid pick for fans of historical romances combined with a heartbreaking mystery." – The Library Journal
---
---
Categories:  Fiction » Historical » USA » Romance »
---
---
Download Formats
---
---
---