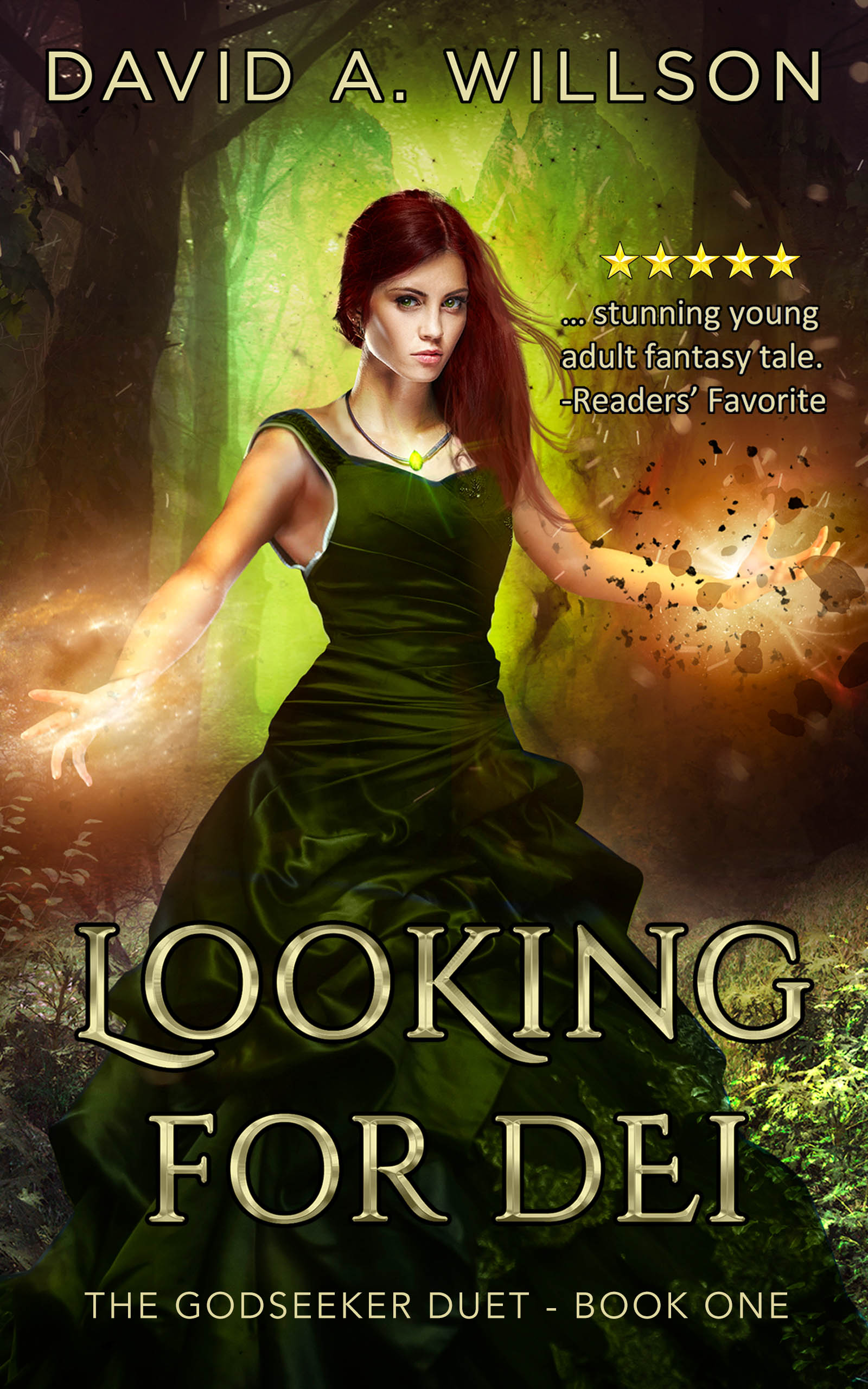 ---
---
---
Synopsis
---
---
Fifteen-year-old Nara Dall has never liked secrets. Yet it seems that her life has been filled with them, from the ugly scar on her back to the strange powers she possesses. Her adoptive father refuses to say anything about her origins, and soon, she and her best friend must attend the announcement ceremony, in which youths are tested for a magical gift.
A gifted youth has not been announced in the poor village of Dimmitt for decades. When Nara uncovers the reason, she uses her own powers to make things right. The decision sets her on a path of danger, discovery, and a search for the divine. In the process, she learns the truth about herself and uncovers the biggest secret of all: the power of broken people.
Looking for Dei is written with multiple perspectives to provide a rich story-telling experience. Much of the positive feedback has been associated with great world-building, a gripping pace, and a unique, believable magic system.
The story is heavy with action, vibrant villains, and great plot twists. Some themes that should appeal to both youthful and more mature readers are how fear prevents positive action, how those who experience pain often spread it around, and how every human being has a vast, inherent value.
Reviews:
… stunning young adult fantasy tale… suspenseful… will make readers' hearts race.
– Readers' Favorite Reviews
… one of the best fantasy novels I've read in a long time.
– Online Book Club Review
… a promising and entertaining introduction to a well-thought-out and intriguing new fantasy world.
– IndieReader Review
Willson is such a clever, clever writer. He'll pull you in, mess with you a little and, then, just when you think you have a handle on the story, he'll pull the rug from under you. Wonderful stuff!
– Wishing Shelf Review
---
---
Categories:  Fiction » Young adult or teen » Fantasy » Religious
---
---
Download Formats
---
---
---