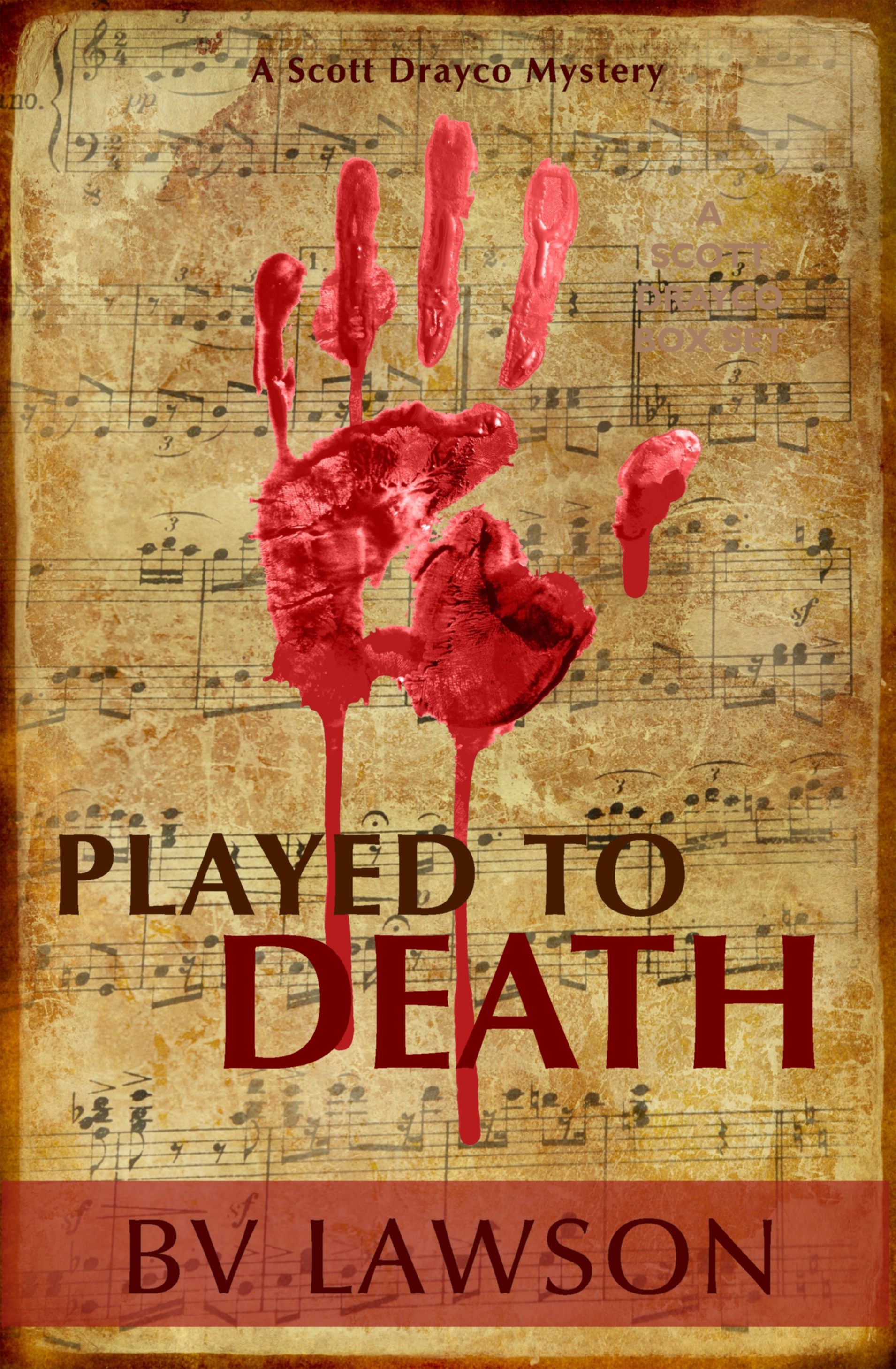 ---
---
---
Synopsis
---
Named Best Mystery in the 2015 Next Generation Indie Book Awards and 2015 Shamus Award finalist for Best Indie P.I. Novel
A body in a rundown Opera House.
Simmering resentment in a small Virginia coastal town.
A missing manuscript.
A dark family secret.
Crime consultant and former classical pianist Scott Drayco reluctantly finds himself on Virginia's Delmarva Peninsula in Cape Unity, a dilapidated fishing village where vacation homes once provided a playground for the rich. In the center of town rises an imposing Opera House recently bequeathed by a grateful client to Drayco, whose hopes of a quick sale are soon dashed by the ambitions of townspeople looking for civic rebirth and a new client with dreams of his own personal redemption.
When the client is murdered in the Opera House, the letter "G" mockingly carved into his chest, Drayco, assisted by the local Sheriff and his attractive Deputy, navigates a maze of illicit love affairs, hostility over immigration and coastal development and a vendetta reaching across the Atlantic into some of the darkest days of human history. Along the way Drayco must overcome doubts about his own past that cost the lives of two innocent children on his last case – before the tensions in Cape Unity explode into more violence, and he becomes the next victim.
EDITORIAL REVIEWS:
"The storyline here is nicely structured, and creatively ties together two murder mysteries, which occurred decades apart. The small town setting is ideal, the lead character engaging, and the supporting cast interesting and diverse. Overall, a solid start to this series." – Omnimystery News
"Lawson uses the gothic features of the abandoned Opera House to great effect, creating an atmospheric background for the crimes and the solving of them, all of it accompanied with music that's almost like another character. The pace never sagged and it kept me enthralled." – Long & Short Reviews
---
---
Categories: Fiction » Mystery & detective » General » Thriller & suspense » Crime thriller
---
---
Download Formats
---
---