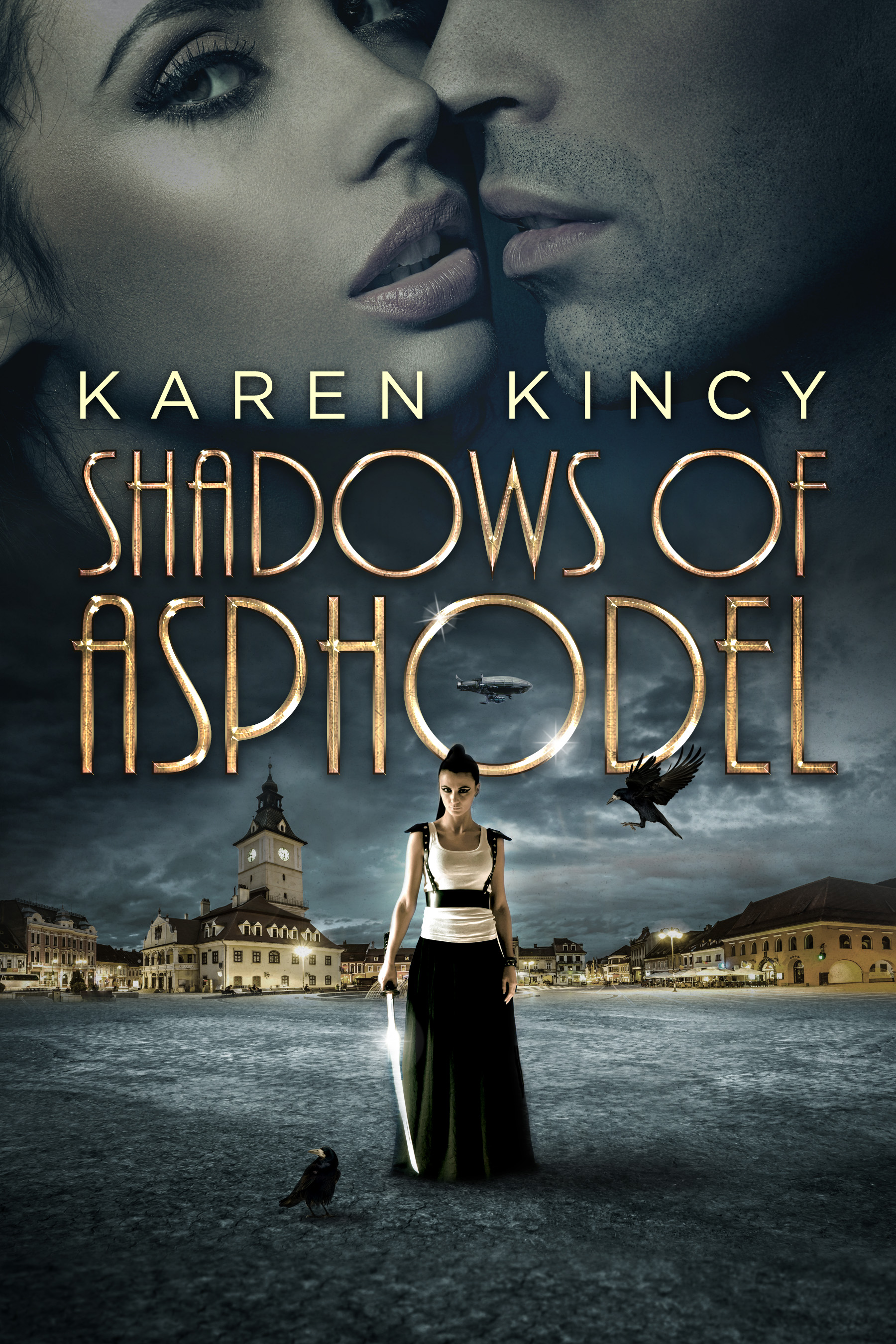 ---
---
Synopsis
---
She never asked for the undying loyalty of a necromancer.
1913. Austria-Hungary. Wendel may be devilishly handsome, a charming bastard with the manners of disinherited royalty, but he's an abomination. His skin shivers with the icy fire of necromancy. With one touch, he can raise the dead. Worse still, he's being hunted by assassins from Constantinople, and he would rather die than confess why.
Ardis escaped her own dark past, fleeing from America as a fugitive to become a mercenary for the Archmages of Vienna. When she discovers Wendel bleeding out on the battlefield, she saves his life with a ransom in mind. She never asked for him to fall to one knee and declare his undying loyalty, or for tension to smolder hot between them. Especially once she discovers his scars run much deeper than his skin.
"Shadows of Asphodel is a great, rollicking adventure with plenty of steam! Kincy's world-building is some of the best." – Bec McMaster, author of Kiss of Steel
"A gripping alternate history of World War I, filled with magic and swordfighting, steamy romance, and general badassery–a daring adventure you don't want to miss!" – Chelsea M. Campbell, author of The Rise of Renegade X
---
---
---
Categories: Fiction » Romance » Fantasy » Science fiction » Steampunk & retropunk
---
---
Download Formats
---
---