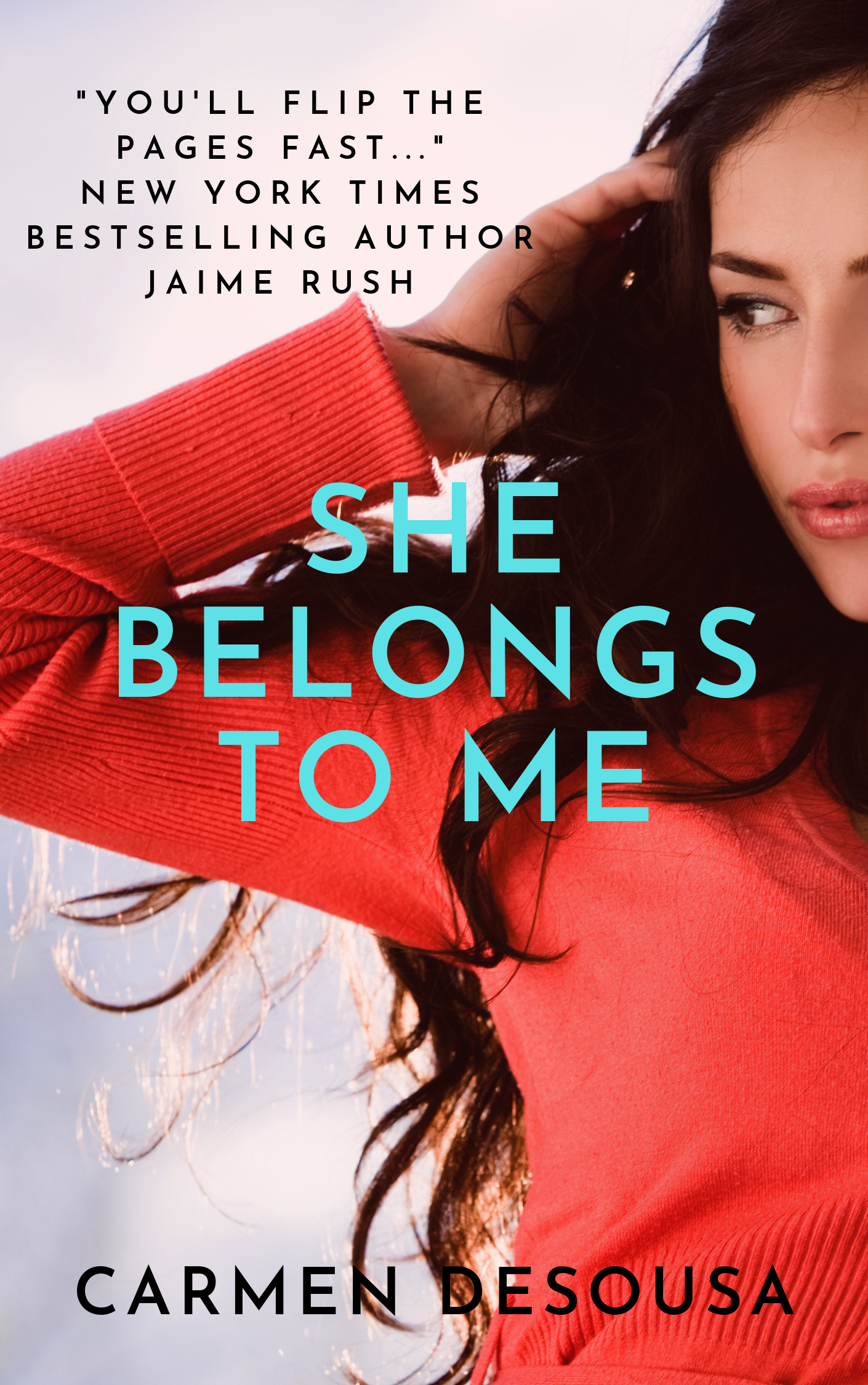 ---
---
---
Synopsis
---
---
A passionate novel of love, betrayal, and obsession, She Belongs to Me will have you falling in love and wondering if you can trust anyone right up to the last page.
Charlotte police officer Jordan Monroe is used to being in control. Ever since his father died, he has provided for his mother and sisters and even hired his two brothers-in-law to help run his successful construction company. On a chance business trip, however, he meets the one person who throws his life into a whirlwind–Jaynee.
Jaynee has lived a tragic life and has sworn off all men. That is until a rugged southern gentleman lands in her seating area, refusing to take no for an answer. From the moment they meet, Jordan sweeps her off her feet, assuring her that happiness exists. But can she really escape her past?
Five years later, Jordan finds Jaynee on their back porch with a gunshot wound to the head. While Jaynee lies in a coma, Jordan has to go back to their beginning and figure out what went wrong. Did he push his wife to the edge, or has her past come back to haunt them?
⭐⭐⭐⭐⭐ "You'll be swept off your feet along with Jaynee as she discovers the man of her dreams. You'll be drawn into the drama. And you'll flip the pages fast as Jordan must desperately figure out the truth in time. I was and did!" — New York Times bestselling author Jaime Rush
⭐⭐⭐⭐⭐ "SHE BELONGS TO ME is definitely a good suspenseful read. Ms. DeSousa is a talented author and I had no problem in connecting with the characters. The story displayed a realistic relationship between Jordan and Jaynee." — The Romance Reviews
Although "She Belongs to Me" is part of The Southern Collection, it is a stand-alone story that can be read on its own. This is a cliffhanger-free zone here, friends!
---
---
Categories:  Fiction » Romance » Suspense
---
---
Download Formats
---
---
---