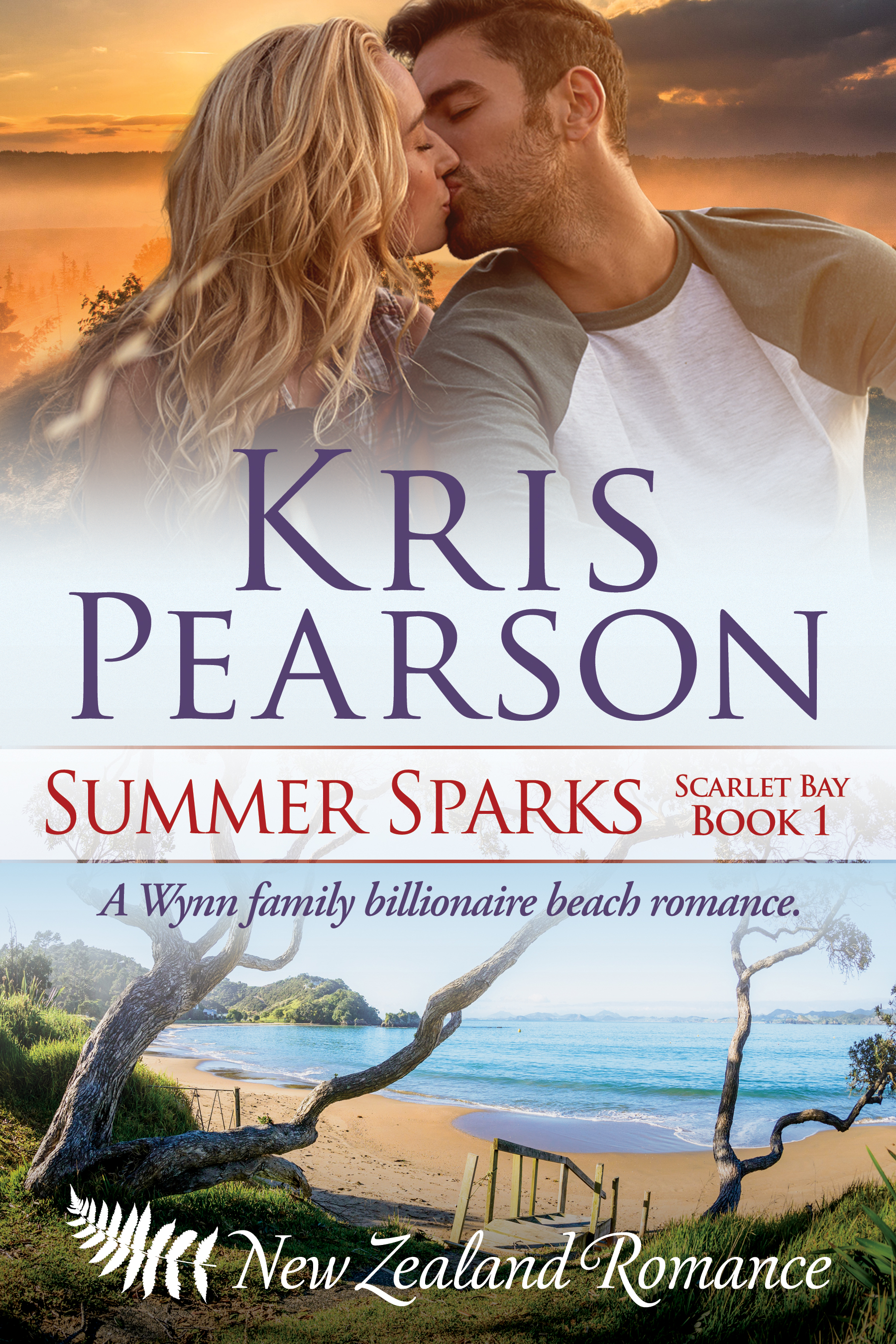 ---
---
---
Synopsis
---
---
The first Wynn billionaire family beach romance! Scarlet Bay – where passions run deep, and surely everyone deserves a summertime treat? A walk on the wild side for uptight Anna Wynn so she can try and forget her shameful secret. An unexpected roll in the hay for unsettled Jason Jones who really needs the tender touch of a worthwhile woman.
Jason's dreams were ruthlessly crushed by his alcoholic father, but he's finally become the man he always hoped to be. Now interfering Anna Wynn is threatening to turn his life upside down.
Anna has arrived at the idyllic beach cottage to prepare for her wealthy family's Christmas vacation. Big tough Jason Jones is right in the way – even in the bed she intends claiming as her own – and his rippling body and huge tattoo are hard to ignore.
Soon her closed-off heart is under siege from a man determined to break through her reserve. Enemies become lovers, but when her secret is revealed and her life is in tatters, will he be willing to pick up the pieces?
SUMMER SPARKS is sexy, funny and heart-warming. Intended for mature readers.
If this is the first time you have read one of my novels be assured they can all be read as stand-alones with no cliff-hangers. If you would like to know when my next book is published, please go to my website krispearson.com and sign up for my newsletter. Thank you for your wonderful support!
Contemporary romances by Kris Pearson:
The Scarlet Bay Series
1. SUMMER SPARKS (Anna and Jason)
2. SUMMER SECRETS (Jossy and Cameron)
3. SUMMER SPICE (Oliver and Meifeng)
The South & Sexy Series:
1. THE BOAT BUILDER'S BED (Sophie and Rafe)
2. SEDUCTION ON THE CARDS (Kerri and Alex)
3. RESISTING NICK (Sammie and Nick)
4. OUT OF BOUNDS (Jetta and Anton)
5. THE WRONG SISTER (Fiona and Christian) Also in paperback.
6. RAVISHING ROSE (Francesca and Jake)
7. HOT FOR YOU (Melanie and Cody)
The Heartlands Series:
1. MELTING HIS HEART (Kate and Matthew)
2. CHRISTMAS HOLIDAY HEARTS (Ellie and Tony)
3. COWBOY WANTS HER HEART (Alfie and Rory)
Sheikhs of Al Sounam Series:
1. TAKEN BY THE SHEIKH (Laurel and Rafiq)
2. DESIRED BY THE SHEIKH (Stacy and Akil)
---
---
Categories:  Fiction » Romance » Contemporary » Women's fiction » General
---
---
Download Formats
---
---
---