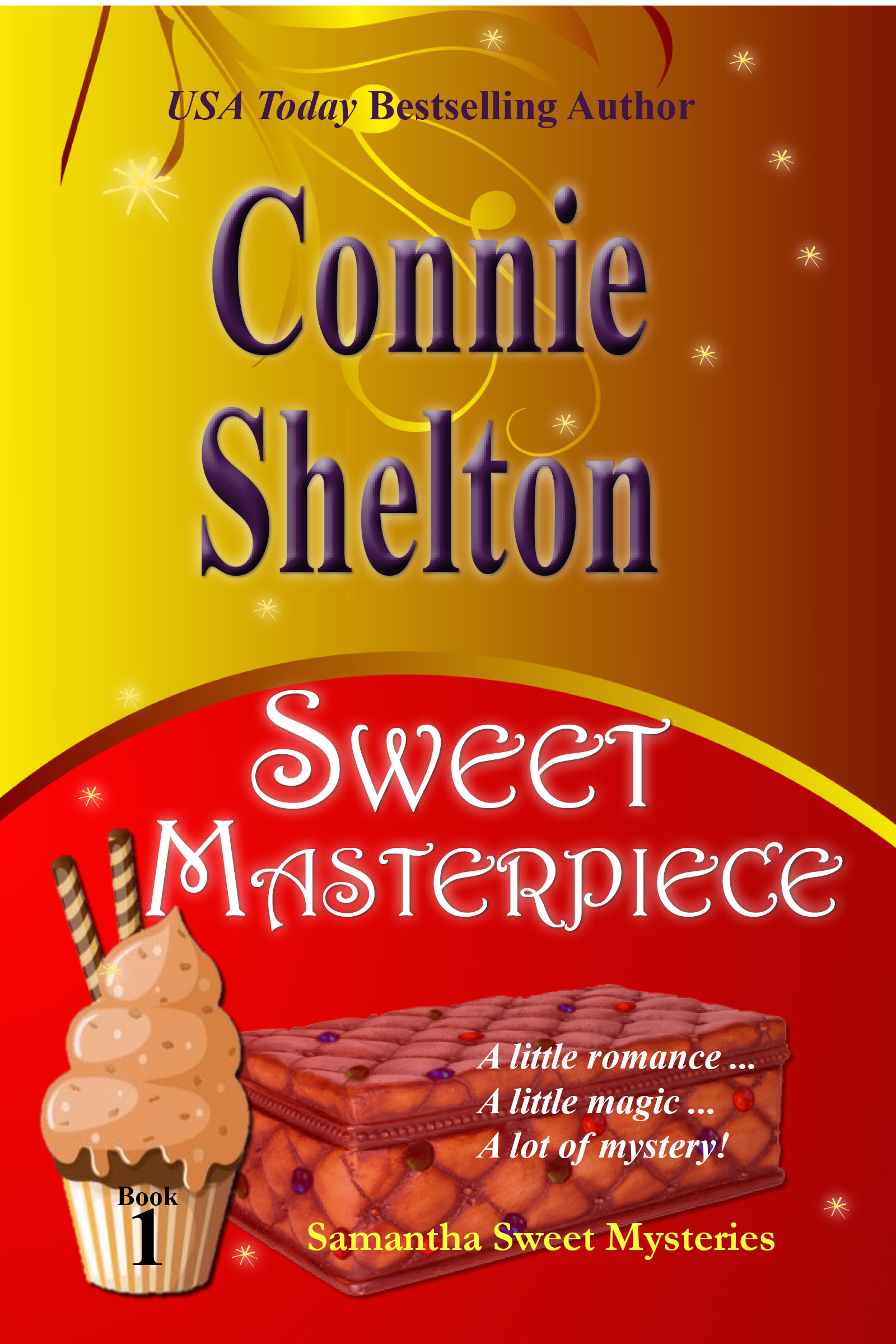 ---
---
Synopsis
---
---
USA Today bestselling author Connie Shelton introduces her most delightful cozy mystery series yet—with a little romance, a little magic and a lot of chocolate!
When she's not baking her delectable pastries Samantha Sweet breaks into houses for a living, and sometimes the things she discovers lead to trouble. When she finds an unmarked grave on a property in a remote spot in Taos County, New Mexico, Sam calls in the authorities. A small mural painted inside a closet in the abandoned house provides clues and Sam is caught up in an investigation with the good-looking Deputy Beau Cardwell. A fortune in artwork, a bogus will, and a wooden box that seems to give Sam powers she never dreamed she possessed— it all adds up to a dynamic paranormal romantic mystery.
Then, there is all that chocolate! Sam's real goal in life is to use her elegant baking skills to open her own pastry shop, Sweet's Sweets. She's gaining quite the reputation as a baker with a magical touch, but a few obstacles stand in her way. Her grown daughter shows up on her doorstep—jobless and homeless; her bank account is at an all-time low; and trying to work from the tiny cramped kitchen in her home is becoming impossible.
Somehow, Sam copes and she finds that her dreams might just have a chance of coming true.
Praise for Connie Shelton's previous mysteries:
"Connie Shelton gets better with every book she writes." –The Midwest Book Review
"Shelton, a major success for Intrigue, can only expand her fan base with this solid effort." — Publisher's Weekly
"Shelton continues to combine suspenseful storytelling with sensitive portrayals of complex family relationships." –Booklist
"Connie Shelton has another winner!" — The Book Report
"Shelton again has done a superb job in bringing New Mexico to life in her colorful, vivid description…. Readers can only hope the likable characters, fast-paced plots and local color will continue in another installment." –Albuquerque Journal
---
---
---
Categories:  Fiction » Mystery & detective » Cozy » Romance » Clean & wholesome
---
---
Download Formats
---
---