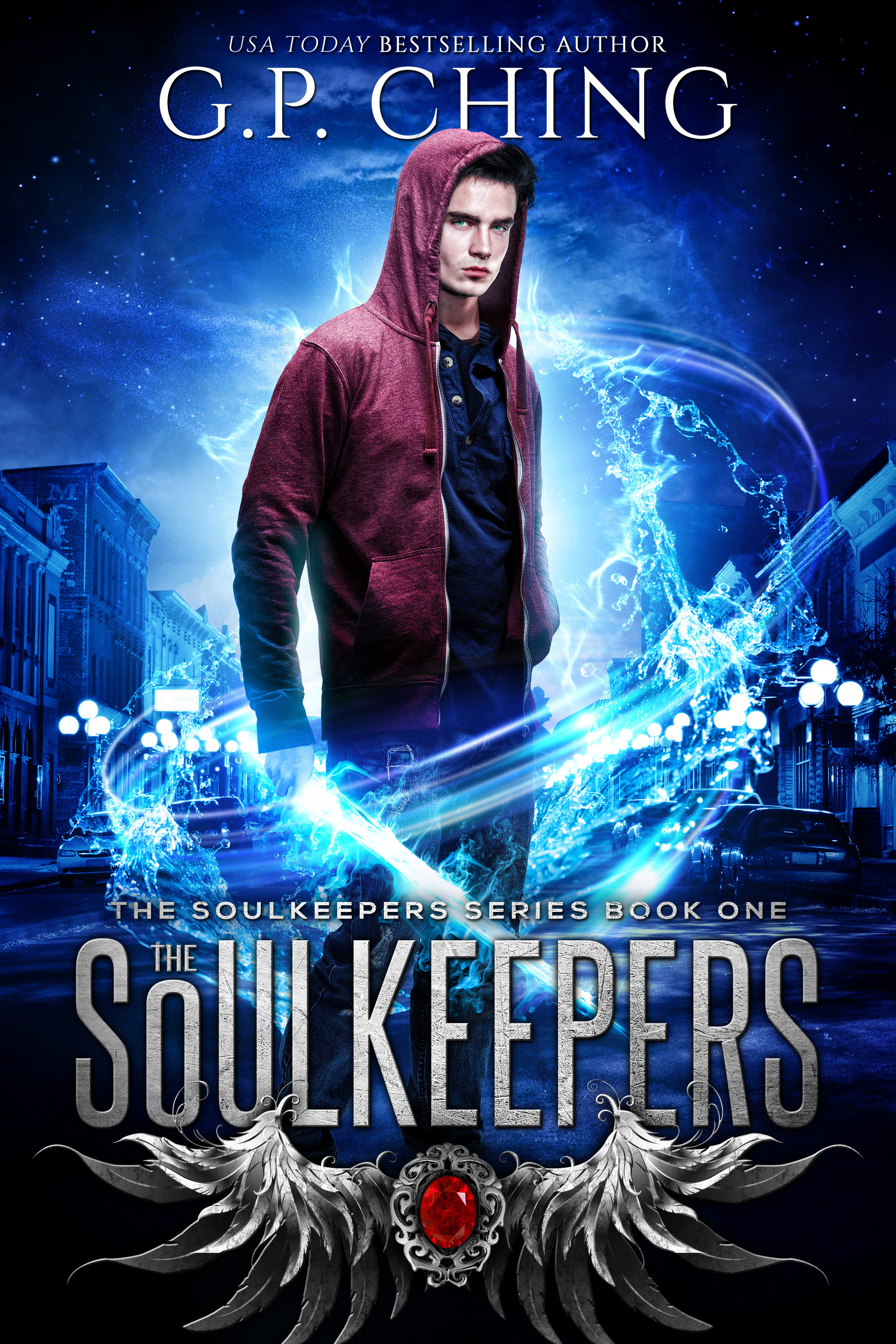 ---
---
---
Synopsis
---
Book 1 of 6 in The Soulkeepers Series. An orphaned fifteen-year-old boy makes a deal with a mysterious stranger to train as a Soulkeeper, a protector of human souls, in exchange for her help finding his missing mother. 
An unlikely hero. A timeless adventure.
Book 1 of 6 in the Soulkeepers Series.
When fifteen-year-old Jacob Lau is pulled from the crumpled remains of his mother's car, no one can explain why he was driving or why the police can't find his mother's body. Made a ward of his uncle and thousands of miles from home, Jacob meets a beautiful and mysterious neighbor, Dr. Abigail Silva, who offers to use her unique abilities to help him find his mom. In exchange, she requires Jacob to train as a Soulkeeper, a gifted warrior charged with protecting human souls. He agrees to her demands, desperate for any clue to the mystery of his mother's disappearance. But soon Jacob finds himself trapped in a web of half-truths and questions Dr. Silva's motives for helping him.
Don't miss these other books in The Soulkeepers Series!
Weaving Destiny (Book 2)
Return to Eden (Book 3)
Soul Catcher (Book 4)
Lost Eden (Book 5)
The Last Soulkeeper (Book 6)
Read the bestselling novel that readers call an utterly spellbinding, elaborate and spectacularly written adventure!
---
---
Categories: Fiction » Young adult or teen » Fantasy » Science-Fiction & fantasy
---
---
Download Formats
---
---